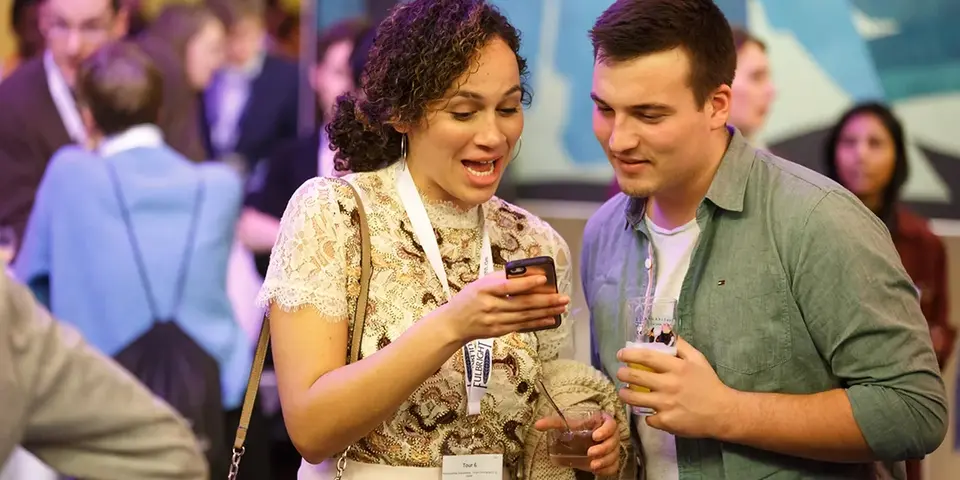 Young Professional Journalist Program
Apply now through October 10, 2023, 5:00 p.m. Eastern Time
Education of media ambassadors – indispensable for productive transatlantic relations. If you are a junior professional journalist or a recent journalism graduate we invite you to discover what issues concern people in Germany. At the same time, you will independently pursue a journalistic project of your choice with reference to Germany or the larger European context. This grant opportunity will help you develop your voice as mediator in transatlantic relations and to build transatlantic networks. The ten-month stay begins in September and consists of an initial research phase followed by one or more self-arranged internships with German institutions of print or broadcast media. The grant requires formal matriculation with a German university.
We welcome applications from beginning professional journalists in all fields of print, online and broadcast media, with no more than seven years of professional experience; and from recent B.A. or M.A. graduates in journalism or related fields.
Fulbright Germany strives to embed Diversity, Equity, Inclusion and Accessibility (DEIA) in all aspects of its work. Applications are open to all individuals regardless of their race, color, national or ethnic origin, age, religion or belief, socio-economic status, disability, sexual orientation, gender, or gender identity.
US citizenship; applicants with a US-German dual citizenship are not eligible
A consistent plan for the intended journalistic project (and the German language skills required to be able to fully perform the project)
A meaningful letter of invitation from the intended German host institution
Demonstrated willingness to actively engage in the academic and cultural exchange between Germany and the US through shared interests and joint activities
Stipend of currently Euro 1.300/month
Health insurance
One-time international roundtrip travel allowance
Other benefits include a monthly incidental allowance, family allowance for grantees accompanied by their spouse and/or family, participation in Fulbright orientation or midyear meeting, the administrative support through Fulbright Germany, and access to the international network of Fulbright grantees and alumnae:i
Application procedure & deadlines
The application cycle usually opens in April and ends in October. During this time the Institute of International Education (IIE) through which US students must submit their Fulbright application publishes the respective current application guidelines. For preliminary guidance about the Open Study/Research Grant in Germany, you might want to check here.
If you are enrolled at a US university we recommend to consult your university´s Fulbright Program Advisor.
Applications must be prepared in the spring/summer preceding the year in which the scholarship is due to begin. For example, the application for a Fulbright grant in the academic year 2024-25 (begins September 2024) must be submitted in October 2023. If you are interested to apply make sure to get in touch with your Fulbright Program Advisor well in advance.
All applications will be reviewed by special selection committees, with the final assessment made by a selection panel in Germany. All grant nominations are made after the completion of the award competition and depending on funds available.
Please note Fulbright Germany's data protection declaration.
Other programs for undergraduate and graduate students from the U.S.
Apply now!

Professional Development in Germany

Professional Development in Germany
Item 1 of 5