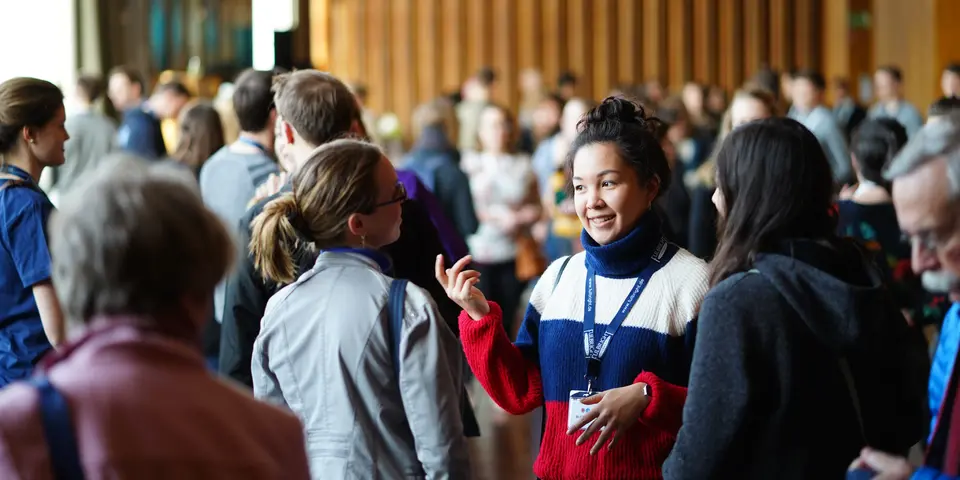 Fulbright Scholar Grant (including Inter-Country Travel Grant)
Apply now through September 15, 2023, 11:59 p.m. PST
Are you interested in a visiting lectureship and/or doing research in Germany? The country offers a vast and varied research landscape, including more than 400 universities. Excellent research and teaching takes place all over Germany. If you are postdoctoral faculty our lecture and research grants offer you a wide selection of institutions with which to collaborate. To foster your networks as well as your academic and intercultural outreach additional funds can be made available through the Inter-Country Travel Grant for invited university lecture tours within Germany or in neighboring European countries.
As a rule, the lecture and research grants are awarded for a continuous stay in Germany of three to eight months, beginning between September and April 1. In addition, you may also apply for a "flex grant" which allows you multiple, short-term stays in Germany over a period of one or two years, preferably during the German fall or spring semesters.
For Scholars (Professors) ONLY
Postdoctoral scholars with adequate academic experience in teaching and/or research who propose projects in cooperation with a German host institution, usually a traditional research university, university of applied sciences -- Fachhochschule, or a non-university research institute.
In the interest of German students and teachers, who benefit greatly from U.S. lecturing methods, Fulbright Germany encourages applications from scholars with lecturing projects, or research schemes that also include lecturing components.
Fulbright Germany strives to embed Diversity, Equity, Inclusion and Accessibility (DEIA) in all aspects of its work. Applications are open to all individuals regardless of their race, color, national or ethnic origin, age, religion or belief, socio-economic status, disability, sexual orientation, gender, or gender identity.
US citizenship; applicants with US-German dual citizenship are not eligible
Higher education faculty with high level of teaching/research performance (PhD or other terminal degree is required)
A consistent and focused plan for the intended research and/or lecture project, as well as the German language skills required to be able to fully perform the project
A meaningful letter of invitation from the intended German host institution
Demonstrated willingness to actively engage in academic and cultural exchange between Germany and the US through shared interests and joint activities
Additional requirements for application for "flex grant":
Minimum total grant period is four months, maximum total grant period is six months
Minimum length for any grant segment is one month and the maximum is three months
Two or three grant segments may be spread over one or two consecutive years
Stipend of currently Euro 3.000/month or Euro 3.600/month (depending on academic seniority)
Health insurance
One-time international roundtrip travel allowance
Other benefits include a monthly family allowance for grantees accompanied by their spouse and/or family, participation in Fulbright orientation or midyear meeting (if within grant period), the administrative support through Fulbright Germany, and access to the international network of Fulbright grantees and alumnae:i, and Intercountry Lectureship Grant benefits, if applicable.
Application procedure & deadlines
The application cycle usually opens in April and ends in September. Please check out the general Fulbright scholar information and application instructions provided on the Institute of International Education (IIE) Fulbright Scholar Program website. For preliminary guidance about the Fulbright Scholar grant in Germany, you might want to check here.
All applications will be reviewed by special selection committees, with the final assessment made by a selection panel in Germany. Grant nominations are made after the completion of the award competition and depending on funds available.
Please note Fulbright Germany's data protection declaration.
Other programs for undergraduate and graduate students from the U.S.
Apply now!

Professional Development in Germany

Professional Development in Germany
Item 1 of 5