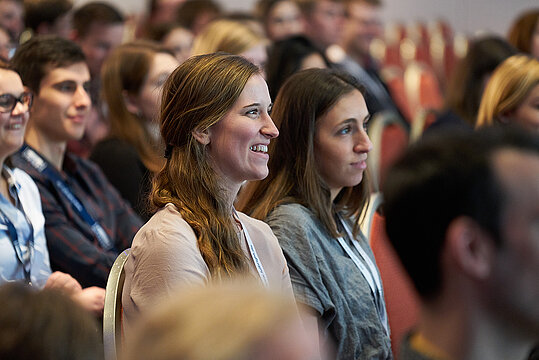 At a glance
Grants for US Americans
Fulbright Germany offers scholarships for US students, academics and professionals interested in studying, teaching or performing research at higher education institutions in Germany.
Explore our grant programs to learn about the ways we can help fulfill your higher education ambitions in Germany. Find detailed information regarding eligibility and application requirements on each program page.
Find more general information about studying in Germany here and about research in Germany here.
Fulbright Germany strives to embed Diversity, Equity, Inclusion and Accessibility (DEIA) in all aspects of its work. Applications are open to all individuals regardless of their race, color, national or ethnic origin, age, religion or belief, socio-economic status, disability, sexual orientation, gender, or gender identity.
Please note Fulbright Germany's data protection declaration.