12.10.2023
Fulbright Kommission
Book release party for Johannes Ehrmann's latest publication "Söhne der Freiheit"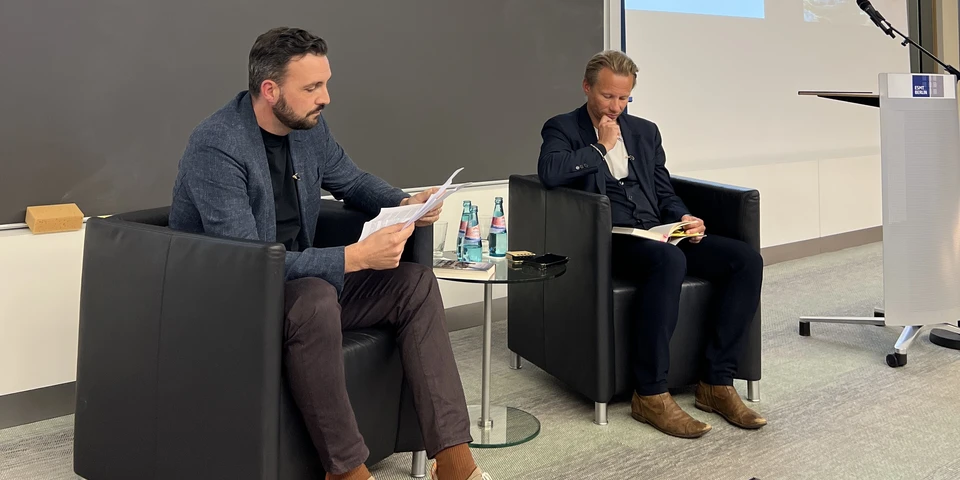 Book release party for Johannes Ehrmann's latest publication "Söhne der Freiheit"
The Fulbright Community (Fulbright Germany, Fulbright Alumni e.V., Fulbright-VFF), ESMT Berlin, the Penn Club of Germany, and the publisher Klett-Cotta Verlag celebrated their book release party for Johannes Ehrmann's latest publication "Söhne der Freiheit".

In this book, ZEIT online journalist, writer, and Fulbright alumn Johannes Ehrmann answers the question of how German immigrants shaped the American Revolution, marking the first English presentation of this extraordinary work with specially translated excerpts, in the hope of an English version. He does so by relating the gripping history of the most influential German-American family of the 18th century: The Muhlenbergs. Telling the story of 1776 and American Independence for the first time from the perspective of German migrants, "Söhne der Freiheit" is a narrative history that points to the present. It talks about the resentment non-English migrants faced from the start and adds new angles to the often Anglo-centric national narrative of the United States. The German-Americans of the 18th century were the Hispanics of their time: foreigners who fought for their place in a country that was just finding its own.

Special thanks to Fulbrigth alumn Jörg Geier for moderating this book event.

"Söhne der Freiheit" has been released in German on September 16. Thank you, Johannes, for signing our copy of your new book! We're excited to dive into the world you've created.

Last but not least, we're very grateful to ESMT Berlin for hosting our wonderful book reading tonight! Thank you for your generosity and support.