06.10.2022
Fulbright Kommission
70 Years of Fulbright Germany - A panel discussion at the German-American Institute Nuremberg explores "Transatlantic Relations in Turbulent Times"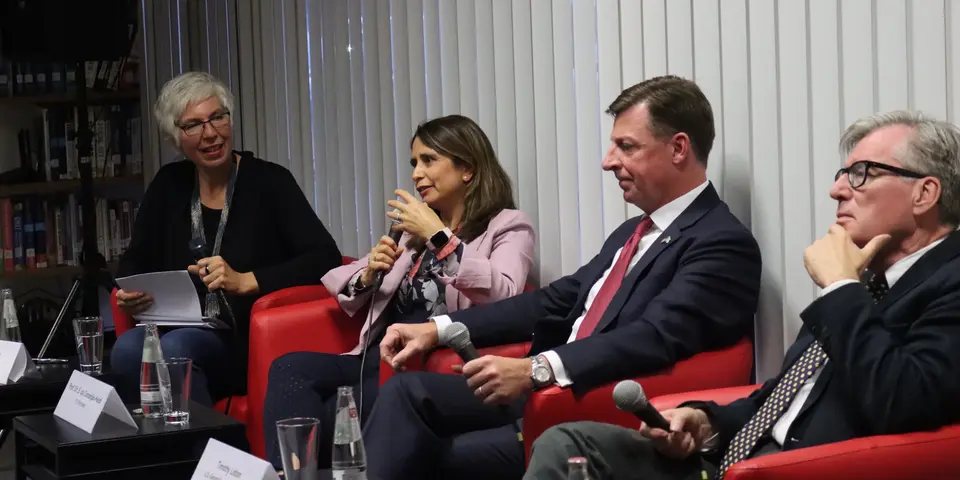 On the occasion of the 70th anniversary of the German-American Fulbright Program, the discussion event "Transatlantic Relations in Turbulent Times" was held on October 6, 2022 in cooperation with the German-American Institute in Nuremberg.
The wide-ranging discourse addressed the continuing importance of people-to-people encounters for German-American relations, such as those facilitated by Fulbright Germany´s academic exchanges; the Russian war of aggression in Ukraine and its effect on relations between Germany, Europe and the United States; Germany's growing political importance in Europe and in the transatlantic partnership; the reassessment of European-American security policies and the shift in political, economic, and military spheres of influence. The shared values of the transatlantic community was emphasized together with the common understanding of democracy, and a consensual stance on climate change.
The panelists were:
Eugénia da Conceição-Heldt, Professor of European and Global Governance,
Technical University of Munich (Fulbright Alumna)

Andreas Falke, Director, German-American Institute Nuremberg (Fulbright-Alumnus)
Professor of International Studies, University of Erlangen-Nuremberg

U.S. Consul General Timothy Liston
U.S. Consulate General Munich

Moderator:
Heike Paul, Director, Bavarian-American Academy
Chair of American Studies, University of Erlangen-Nuremberg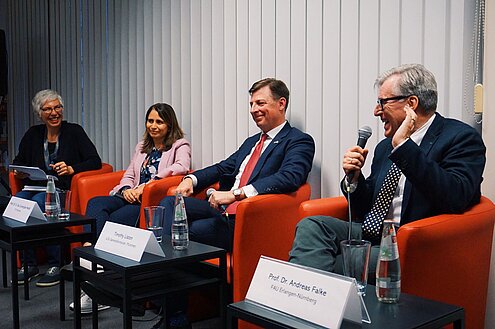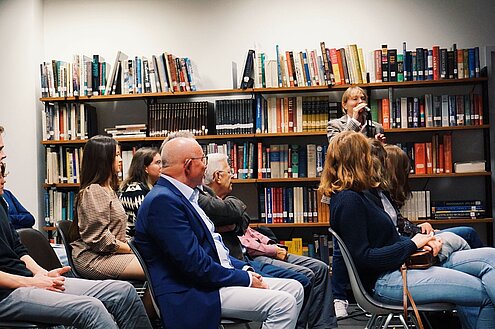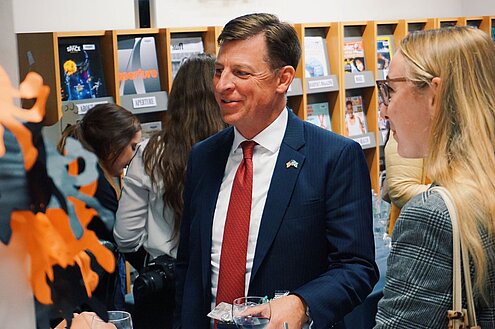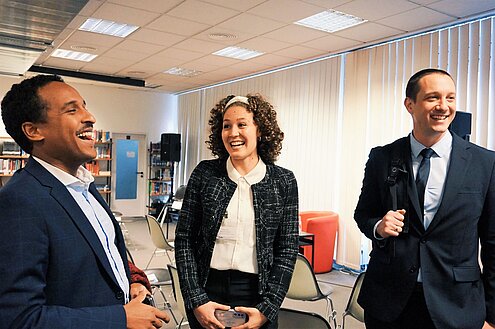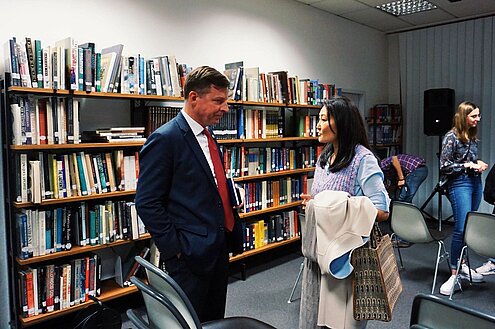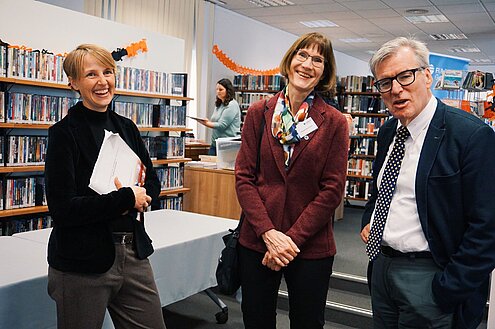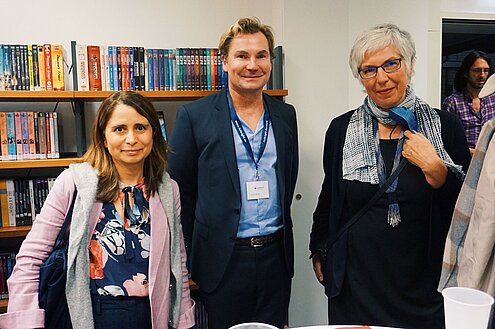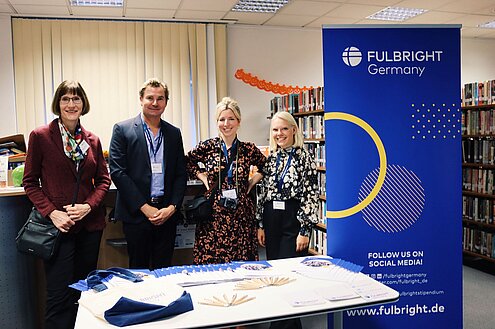 Here you may view the panel discussion in its entirety.
Video "70 Years of Fulbright Germany - A panel discussion at the German-American Institute Nuremberg"