15.09.2022
Fulbright Kommission
70 Years of Fulbright Germany – Cologne Panel Discussion marks the first Regional Anniversary Event in Celebration of Fulbright Germany's 70th Birthday!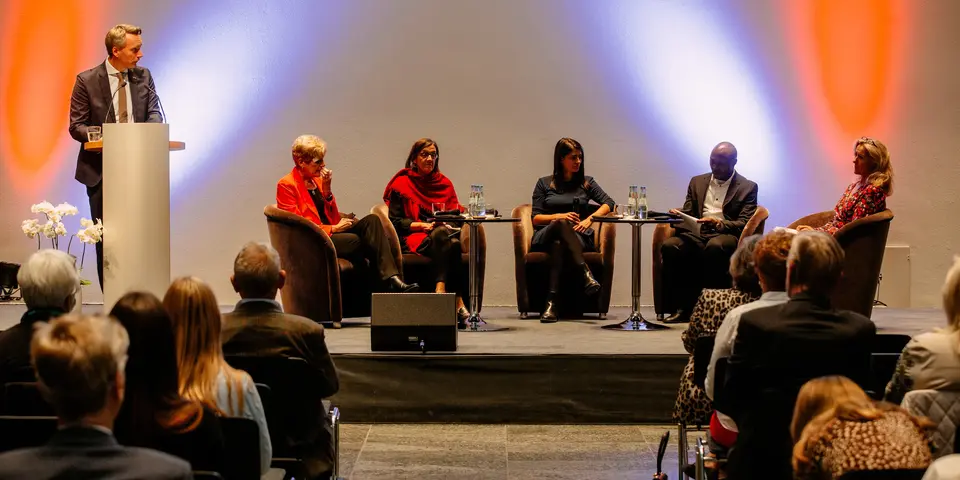 In celebration of the 70th anniversary of the German-American Fulbright Commission, the panel discussion on "International Scientific Mobility in Times of Global Crises" was held in cooperation with the GESIS Leibniz Institute for the Social Sciences, the Kölner Wissenschaftsrunde, and AmerikaHaus NRW e.V. at the Cologne City Hall on September 15, 2022.
After a welcome by Mayor Henriette Reker, Dr. Cathleen Fisher, Executive Director Fulbright Germany, opened the discussion with a short lecture on the past, present and future of international exchange and scientific mobility. Dr. Fisher encouraged us to think about the global crises we are facing currently, and how we can work together to ask the important questions and propose solutions for a better future.
The subsequent panel discussion with
Christiane Biehl, Fulbright Alumna 2003/2004, head of the department "International Mobility" and deputy head of the department "International Affairs" at the University of Cologne
Esther Dolas, Fulbright Alumna 2015/2016
Dr. Cathleen Fisher, Fulbright Alumna 1981/1982 and Executive Director of the German-American Fulbright Commission
Dr. Norman Mukasa, head of the secretariat and co-founder of the East Africa Scientific Research Network (EASRN)
shed light on how cultural exchange and international scientific mobility can continue to be enabled in times of pandemics, war and climate crises. The panelists shared personal and professional insights on their experiences with intellectual exchange, focusing on how the crises have affected their jobs and outlooks. Furthermore, we heard innovative ways to expand the possibilities of what exchange could be in terms of creating an equitable and sustainable landscape of cultural and scientific exchange.
Moderation: Prof. Dr. Ingvill Mochmann Head of Research Gateway EUROLAB at GESIS Leibniz Institute for the Social Sciences in Cologne, Germany, Professor II at the Centre for Gender Research at the University of Oslo, Norway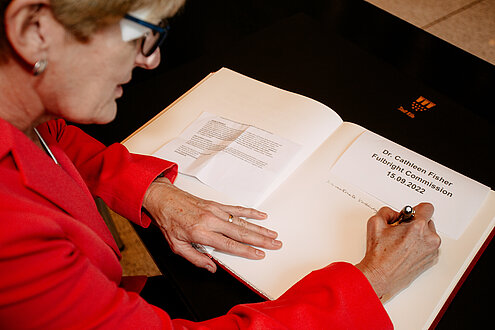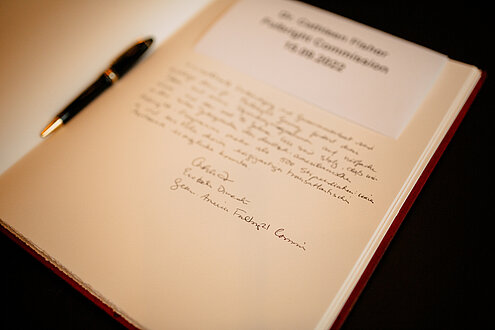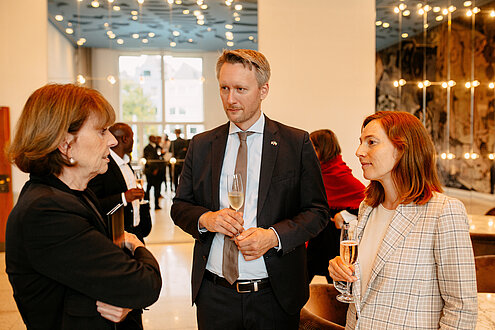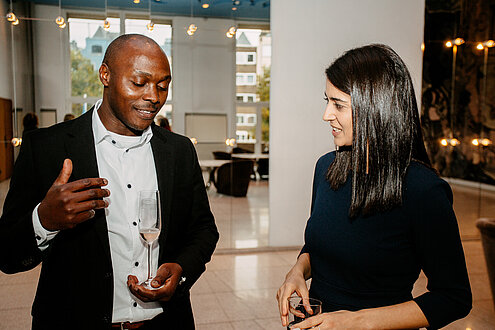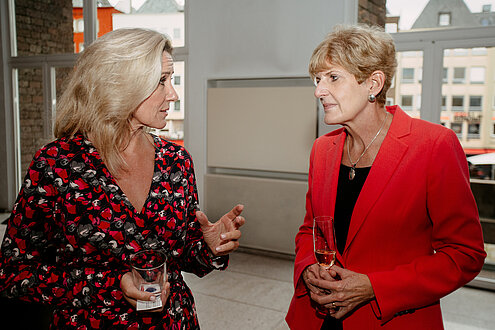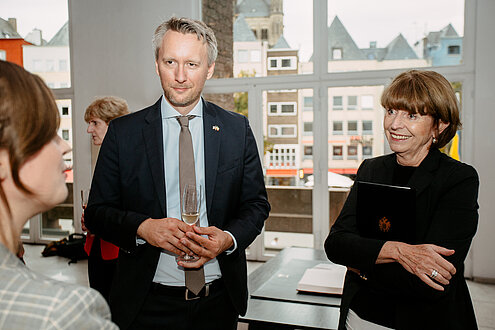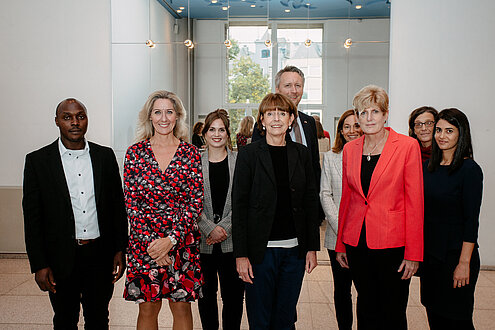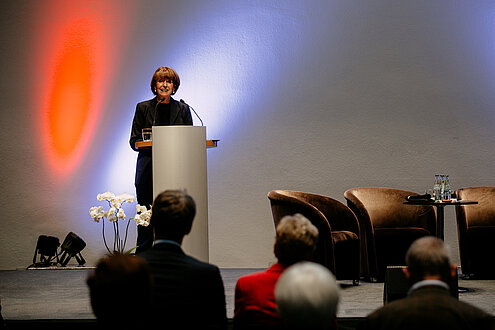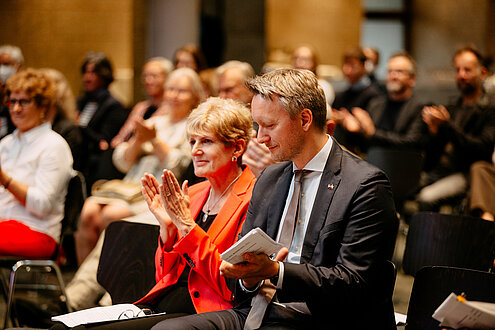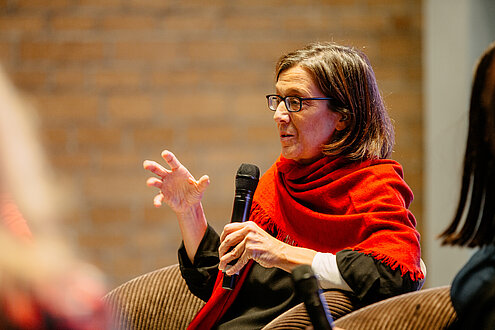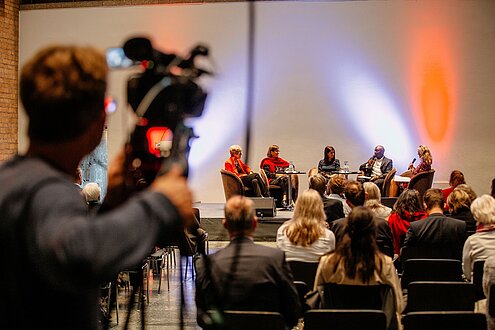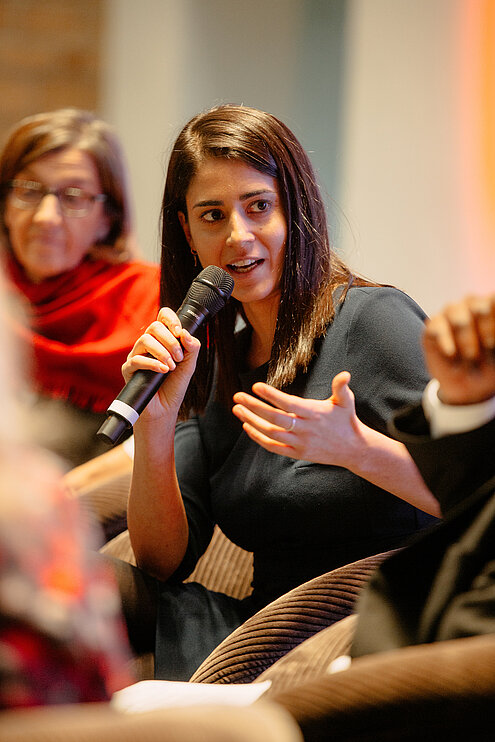 We would like to thank the City of Cologne, the panelists, all guests present and our partners for a wonderful evening of connection and collaboration.
Here you may view the panel discussion in its entirety.
Video "Paneldiskussion: Internationale wissenschaftliche Mobilität in Zeiten globaler Krisen"