02.06.2023
Fulbright Kommission
Fulbright Germany Leadership Transition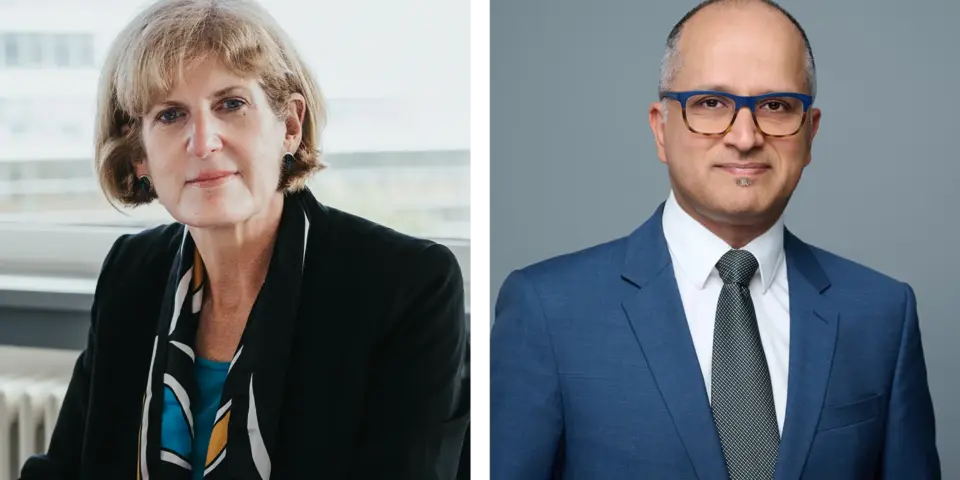 Dr. Cathleen Fisher, who has served the Fulbright Commission as Executive Director since 2021, will return to the United States as of the end of August. The Board unanimously appointed Mr. Hakan Tosuner as its new Executive Director.
Mr. Tosuner will join the Fulbright Commission in September 2023. He most recently served as Managing Director of Avicenna-Studienwerk e.V., which he has built from the very beginning. It is the youngest of the thirteen scholarship programs for students and doctoral candidates supported by the German Federal Ministry for Education and Research (BMBF). Mr. Tosuner brings to the Fulbright Commission a strong record in creating and managing programs for academic exchange. He will leverage his deep experience in creating inclusive academic opportunities to achieve new levels of excellence for Fulbright in Germany. He also has previous experience at the Fulbright Commission: he was part of the Fulbright team from 2006 to 2010, working on the Commission´s diversity initiative and programs for higher education specialists. He later worked as a research assistant at the Europa-Universität Viadrina Frankfurt/Oder on projects on tolerance and racism in Europe. The entire Commission team looks forward to his leadership and collaborative spirit.
Ms. Fisher´s departure follows a series of significant contributions to the Fulbright Commission. Thanks to her extensive leadership experience and administrative competence, Ms. Fisher successfully led the organization through turbulent times and the Covid-19 pandemic. At the same time, Ms. Fisher initiated necessary structural reforms and launched a key digitization process for the Commission. She modernized the Commission´s institutional profile and redefined its mission, vision, and values, in which the Commission´s commitment to diversity, equity, inclusion and access plays a central role. Beyond these numerous management tasks, Ms. Fisher has also significantly strengthened the Commission´s relations both with the German and U.S. partner governments and the extensive network of Fulbright Commissions in Europe and around the world. We thank Ms. Fisher for her excellent service to the German-American Fulbright program.