09.05.2023
Fulbright Kommission
Photo Exhibition "Ukraine: War and Resistance" in partnership with Fulbright Ukraine from May 15 to May 29, 2023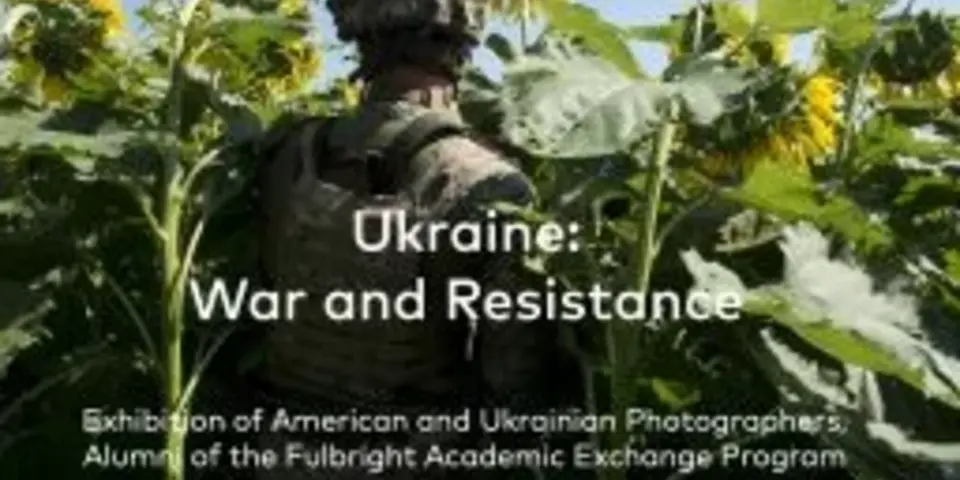 With the beginning of Russia's full-scale war against Ukraine, a cohort of Fulbright photographers, both Ukrainians and Americans, found themselves at the epicenter of momentous events equipped with their own weapons of defense: knowledge and a camera. The collection of images, curated by Marian Luniv and entitled Ukraine: War and Resistance, was first presented in Ukraine and the United States as a unified exhibition. Fulbright Germany is pleased to support the EU premiere of these photographs in partnership with Fulbright Ukraine.

The exhibition Ukraine: War and Resistance presents a collection of 40 powerful images captured by 7 photographers: J.T. Blatty, Alexey (Oleksii) Furman, Brendan Hoffman, Serhii Korovayny, Joseph Sywenkyj, Emine Ziyatdinova, and Oksana Parafeniuk. Most of the photographers are either Fulbright Alumni from Ukraine, or American Fulbrighters who have lived and worked for several years or longer in Ukraine.
Join us for the opening of the exhibition Ukraine: War and Resistance on May 15th, 2023, 6.30 PM CET, at the Hotel Continental - Art Space in Exile, Elsenstraße 87, 12435 Berlin.
Please register to confirm your participation by May 12, 2023 under frontoffice@fulbright.de. Please note that space is limited.